Conference Sponsors
Showcase YOUR Organization as a Sponsor!
The success of this event depends on our sponsors. Each sponsorship level includes varying levels of benefits. Check out the 2023 Sponsor Packet, which includes details about each level so you can decide which sponsorship level is right for your organization.
Download the Sponsorship Packet         Submit your Sponsorship Online
Inkind Contributions       Digital Advertisements
Join our 2023 Sponsors:
We believe, together we can do more. As a sponsor, YOU can be a charging stations that powers up learning and enhances skills that will help Coloradans care for our world and sustain it for future generations. The educators who build environmental and outdoor learning experiences require strong supports, just as those engaged in a construction project require scaffolding to do their job efficiently and well. For environmental and outdoor educators, opportunities like the Colorado Advancing Environmental Education Conference are essential to be effective. When you support our outdoor and environmental educators, they can provide the types of integrated learning experiences that prepare our society for whatever the future brings.
---
Blue Spruce Sponsors
Great Outdoors Colorado (GOCO) invests a portion of Colorado Lottery proceeds to help preserve and enhance the state's parks,
trails, wildlife, rivers, and open spaces. Created by voters in 1992, GOCO has committed more than $1.4 billion to over 5,600 projects.
GOCO set the ambitious goal of changing an entire generation of kids by connecting them to the outdoor world. This led to the launch of Generation Wild, a research-led, multiyear campaign designed to spark a movement that would reconnect kids to the outdoor world. 
Visit Website     Learn More about Generation Wild
Me & My Shadow from Generation Wild on Vimeo.
---
Lodgepole Pine Sponsors
Recognized throughout Colorado as a leader in water education, Aurora Water's environmental education and outreach programs have reached thousands of students and adults, won numerous awards from the Colorado Alliance for Environmental Education, National Association of Clean Water Agencies and Denver Regional Council of Governments and fostered numerous collaborative partnerships in Environmental Education. For more information, visit auroragov.org/H2Oeducation or email [email protected].
---
Aspen Sponsors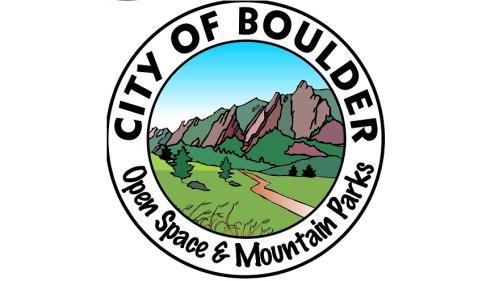 City of Boulder Open Space and Mountain Parks
Acorn Naturalists
Acorn Naturalist provides just about everything you could want for your nature center or day pack. Including unique science and nature kits, teaching guides, environmental test kits, nets, magnifi ers, books to track animals, skull replicas, and field equipment.  Acorn Naturalists was founded over three decades ago by teachers to create and distribute high quality, hands-on learning resources for use both inside and outside the classroom. 
CSU Spur
CSU is generously sponsoring coffee service for the conference!  CSU Spur strives to connect urban and rural communities by bringing awareness and appreciation of the food system, water, and health to a broad audience, engaging the next generation in various careers, and creating innovation to serve rural communities. CSU Spur is free and open to all educational groups — school groups, field trips, after-school programs, summer camps — as well as individuals and families looking for a more "self-guided" experience. Stop by the booth to learn more about program offerings.
Horse & Dragon Brewing Company
Horse & Dragon Brewing Company is a family-owned and run independent craft brewery in Fort Collins, Colorado. H&D believes in the power craft beer has to create change in big and small ways, and has a deep appreciation for how it can bring people together. Along with their commitment to reducing their environmental impact, H&D is helping educators connect at the Advancing EE Conference by generously donating beer for the Annual Awards for Excellence in EE Celebration.
---
Other Sponsorship Opportunities
In-Kind Contributions
In-kind donations provide important support to make our annual conference successful.  Below are examples of in-kind donations.  If you are interested in contributing in-kind, please email [email protected]  Note:  In-kind donations will receive sponsorship benefits for the value of donations.
Donation of alcohol (including beer, wine and spirits) for the Friday Evening Celebration.
Donation of give-away Items for conference participants or presenters.
Donation of design/printing for event materials.
---
CONFERENCE DIGITAL ADVERTISEMENTS - Submit by August 11th, 2023
Reach over 200 conference participants by placing a digital advertisement in the conference promotional program!  The deadline to request an advertisement and submit your digital ad image is August 11th, 2023.  The cost of advertisements are:  
1/2 page black & white:  $300 (1/2 page Horizontal:  7.5"w x 4.5"h) (1/2 page vertical:  3.5"w x 10"h)
1/4 page black & white:  $200 (3.5"w x 5"h)
Business card size black & white: $100 (3.5"w x 2"h)

Please email your advertisement image (as a JPEG, GIF, or PNG) to CAEE at [email protected] by August 11th, 2023.
Click here to submit your advertisement request and payment.
 Please email your advertisement image to CAEE at [email protected] by August 11th, 2023.